Site Details
Intro
The BritishBukkakeBabes is a great sexy facial porn site, which gives you a fine collection of hardcore facial porn videos. As the name suggests, this great site covers European porn, and mostly British girls are featured here.
Amateur British girls, MILFs and matures take on well-hung guys, then get their face covered with goo. From this facial porn site review, you can find out everything you want to know about it!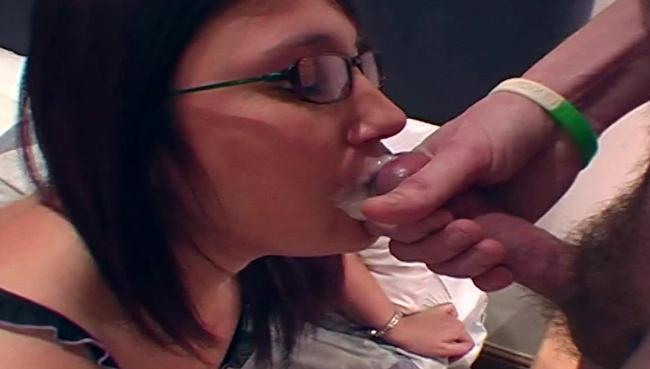 Design & Layout
Accessing the BritishBukkakeBabes is simple: follow the link, or type in the address. However, following our link has several benefits! So, let's assume you've opened the website. There you can see a lot of pictures, listed in a bit of an old-fashioned style. As we were able to decipher, the site was launched back in 2004. It was more than ten years ago, and the fact that it's still around makes us feel hope. Exploring the content is easy: you can (and should) watch the trailer, and there are many pictures on the tour page, offering further insight into the content.
It's a quick tour, but it's enough. The inner section of the BritishBukkakeBabes might be familiar. If you have been watching porn in the past few years, you will easily navigate this site. The template in use isn't new, but it's one of the most feature-some, and if the site operator uses it well, it could be a joy to browse with it. There is a search engine, which offers advanced options too. You can also select categories and sites. A models' database is also available, where you can find the girls' videos listed on one page. From the main menu, you can reach the photos section and the bonuses too, along with the support's link. We believe that browsing this site won't pose any problems.
As far as the user features are in question, we have found everything we would like. There is a statistic you can see after logging in, telling you exactly how many goodness is inside. And then, there is an alphabet-list where you can pick the letters to list the girls. The search works fine. The bonus video feeds could be reached from the main menu. There are network sites included, and you can easily switch between them using the dropdown menu at the upper right corner. You will find downloadable and streamable bukkake videos on BritishBukkakeBabes. It looks like HD videos are not available at this time, but the 480p scenes are better than what we expected. The streaming is in Flash, there is only one quality setting, and it works fine on almost every connection if it has at least 1 Mbps speed. Downloading the videos could be done in MPEG, WMV and MP4 format. The MP4 is for mobiles. Since the videos are not in HD, they are not big, so they won't take too much to download, and they won't take up much space. But we have to say: these are very good quality videos with great sex in them! The photos are usually in high resolution and both online viewing and zip-downloading are possible.
The bonuses you receive are numerous: there is a quite large network behind BritishBukkakeBabes, and you also get third party video feeds to watch! The sites are all amateur and semi-pro porn portals, where you can access more hardcore and often kinky porn videos. We can't tell you an exact name for the network, but who needs that anyway? The main thing to know is that you get to access over 20 sites, most of which update regularly and offer some good HD porn too. This network is recommended if you prefer amateur porn. The video feeds come from different providers, they are subjects to changes. As far as compatibility matters, the site works like a charm on most smart phones and tablets. We believe Android and iOS are the officially supported, but if you have a mainstream browser (Firefox, Chrome), you can view the site on any device.

Models & Vids
These videos are directed, captured, and in some cases starred by Sandie Caine. She is a hot piece herself, and as you will see, she makes her co-stars go through some of the hardest "sexperiments" of their lives. From cuties to matures, you can find here everything, and if that's not enough for you, you can see some interesting cocks too! The girls are amateurs mostly, some of them are semi-pros, but basically, they are pretty hot. There are busty and perky ones too, but they have that 'average-girl' feeling about them, which makes them even much hotter. The scenes go on for 25-40 minutes on average, and they cover niches, apart from facial and bukkake, like rim jobs, age-gap porn, gangbangs, group sex and a lot more. Naturally, the network sites offer even more kinky niches to enjoy, and there is a lot of hardcore sex to see!
Long Story Short
As our BritishBukkakeBabes review concludes, we have to say it was a surprisingly nice experience. If you are looking for a significant collection of hardcore sex videos of amateur British girls and ladies doing hard bukkake porn and some related hardcore stuff, you are going to love this one. The BritishBukkakeBabes has a fine compilation, and though the girls are mostly amateurs and semi-professionals, they usually do a really good job. With the network access, there is always something else to watch, so the collection you could access here is always pretty good. To make you happy, the people behind the sites keep on updating most of the portals, so apart from the hot bukkake and facial-themed porn, you can enjoy some more regular kind of sexy videos too!
Redeem your discount!
$16.65
instead of
$34.95

Back to the