Site Details
Intro
SplatBukkake is an amazing facial porn site, with hot British amateurs in hardcore action. In case you are not exactly into the original Asian bukkake, these crazy videos will certainly keep you on the hook.
The SplatBukkake is a viral site with sexy facial videos, and if that's not enough, you should take a look on the network sites' videos too! SplatBukkake a, sexy facial porn site!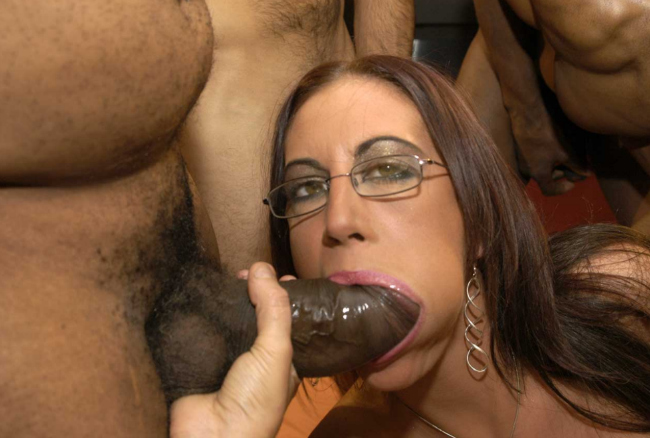 Design & Layout
As mentioned above, the SplatBukkake is a viral British bukkake porn site, where a quite handsome collection of hardcore cum related videos becomes available if you join. These scenes feature some of the sexiest UK amateurs, who tried out porn, and end up being cum-dumps for groups of guys. Well, bukkake is all about goo, and that part of the site's name is nicely covered. However, what really grants an edge to the SplatBukkake is the great group sex that takes place: from three to a few dozens of guys take advantage of one girl, and in several scenes, you can watch multiple girls serving the needs of a larger group of males, also taking all the cum on their face. This hardcore site has fascinating content, and they keep on updating the collection. This seems an actually updating bukkake site, with hard, exclusive videos.
As we found out, the SplatBukkake has been online since 2010. Over five years in the online porn industry, with a kinky niche that's far from the mainstream, the SplatBukkake really seems to have that thing that's needed to stay alive in this stormy, ever-changing business. Probably the exclusivity, the hard sex, and great collection of juicy scenes are the main factors contributing towards this site's success. Just after opening the site, you can see the home page (a bit cluttered with the thumbnails), which tells you exactly what you could expect: the videos look juicy, and the update dates are real! One thing: don't worry about the censorship on the thumbnails, the videos are not censored, you can see everything.
The galleries of photos and the videos are to be found on their dedicated pages, and there are videos without photos, and photo sets without videos. So, both media are worth to take a look at. The content has enough information, like a description, girl's name and everything is tagged, so you can access similar content faster. The navigation could be better, but for now, this works just fine, and it's not a fuss to find some juicy stuff to watch and download. If you sort the videos' list, you have to go through it page after page. On the SplatBukkake, you can find a neat models' database too.
The videos come in different file formats and sizes. At this time, the number of videos exceeded the 300 mark (with weekly updates, that's just expected). Also, there has been an increase in quality: the recently added videos are in either 720p or 1080p. However, the amateurish nature of the videos remains, and only the visual quality improved, just for our greatest satisfaction. The site grants you MP4 and WMV files, with the MP4 granting the high-end quality. Streaming is possible too, although it maxes out at 480p. For mobile users, there is a 3GP file to download, but the latest smart phones won't have any problems with playing the MP4 files.
As for bonuses, you get a lot of that! First, there are the additional sites, which run under the collective network name of UKXXXPassNetwork. These extra sites provide you with more amateur porn, featuring real amateurs and some porn stars too. As a member of the site, you also have access to their calendar, so book a flight and be part of the next bukkake party! There are live cam shows, sex telephone, and even sexting services!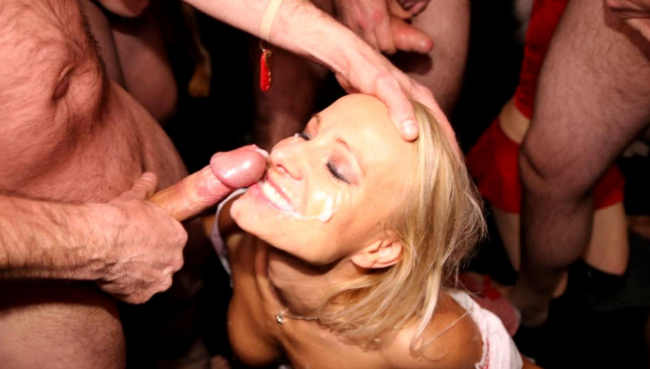 Models & Vids
British girls are hot. British women are also hot, and we have to say: not just the cuties but the MILFs in these videos are worthy of attention. Explore the site with care, and enjoy the great variety: only some of the semi-pro and pro models appear more than twice. The guys seem to be amateurs, and if you don't feel offended by uncut cocks, you won't have any issues with these videos. The chicks often have body-jewels and tattoos, so fetishist of those will love these crazy cunts.
Don't expect only Caucasians, though: there are sweet Ebony girls and Asians too! The videos are wild sex parties, and they are often held by the same locations. One of the major elements of variety is the group sizes: there are groups of three guys, and groups of dozens. No matter what, the videos always cover some hard sex, or at least some nasty blowjobs, and when the time is ripe, the girls get those faces covered with the man-milk. We suggest you to take a look on the site, and see the videos for yourself. They are too hot, and too varied for us to properly describe them.
Long Story Short
The SplatBukkake was quite a surprise for us. To be honest, we expected something worse, because we have seen so many poor bukkake and gangbang sites. But, truth to be told, this bewitching crazy porn site and the amazingly hard, juicy videos really keep a man hooked up, watching videos and wanking the wanker all over again. British women are hot, and though the ones in these videos are not professionals, they certainly do some heavy things, and they just keep on doing those mean and nasty stuff all the time. The SplatBukkake would be a warmly recommended site for you even if it was a standalone entity, but with the superb bonus sites, it is a must-see hardcore porn website!

Back to the