Site Details
Intro
Retro-glamour is an online platform that showcases ladies dressed sophisticatedly while revealing their underwear and other intimate parts of the body, this includes showing their boobs, ass, and vagina. There are also girls dressed half-nakedly, playing with toys and using their hands and their other girl-on-girl action scene when they use their hands, mouths and sex toys. This is to the appeal of individuals that don't really like seeing the whole thing at once, but rather a little adventure through the clothes and other accessories females love looking fancy in. The photoshoot used to take most of the pictures on the site used a vintage theme in which the ladies appeared to have come out of the 80s. however, this is so cleverly done that the viewer is left with the urge to want to know more Joining the site gives you the opportunity to gain full access to all the video and pictures of all their models, and also, you get a rare view of some of their girl-on-girl action views, some star photos and occasional interaction with members of the opposite sex. Just like most sites of this nature, videos and pictures are constantly updated. The pictures and videos are well arranged to help the user easily find them. even the models are arranged in such a way that a user could easily find the model they like.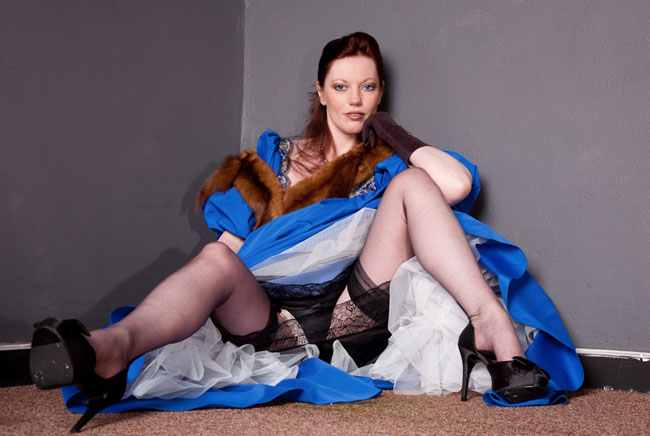 Design & Layout
With a simple and user-friendly website, the site is very responsive to most devices, as navigation seems easy to accomplish. The landing page contains most of the details, so moving around the site is made really easy. While the website is not as flashy as some others out there, it is still good enough to be appealing to a wide audience. Even the fresh ones would love the vintage look of the website. With the content laid out in a consistent thumbnail with each the content offering a tip on what is really inside. If you will like to know more about what is behind the pictures, you will have to join as a member. The site owners used a lot of provocative pictures as teasers to lure the visitor to want to know more. Becoming a member of the site gives you full access the contents of the website, which includes videos, pictures and other exciting materials. Members also get updated contents on a weekly basis and also they have unlimited access to the vast photo gallery of their website. These pictures include pictures of half-naked women, poorly dresses ladies, naked women and some rare girl-on-girl action. If you think the site may not be as exciting as you thought, it is because you are looking at it from the eyes of a visitor. Wait until you become a member and you sill be surprised at the huge database of content that they carry. Retro glamour is located in an obscurely defined industry, unlike the lesbian, gay, straight pornography websites. Rather it finds itself in a not-too-clearly obvious niche which focuses on well-clad women as they reveal their beautiful underwear and precious body parts. They also showcase ladies as they interact with each other, playing with sex toys, themselves, hands and they are often seen playing with one another. It's a beautiful scene. The competition is quite broad as a lot of websites have sections for poorly dressed women in their revealing dresses, but the difference with both websites is that Retro glamour is focused more on the well-clad revealing ladies while the competition is focused on too many things. This gives retro-glamour and edge over its competitors. The ladies are glamourous which is definitely an added bonus.
Models & Vids
The majority of the ladies is models and semi-professionals of different ages, some a little bit older than the others. Mostly they are elegantly dressed and look good. The ladies are dressed glamourously albeit in a vintage kind of way. The girls are very comfortable while they make poses for the camera; they seem to have had experience in the act and are not ashamed to do what they do. Probably with a bank of experience up their sleeve, they can tap into their creative act of flirtatious looks and finger licking acts. Some of the shots were taken in the comfort of homes, studios and hotels while others are taken in the open and other outdoor location. There are enough videos on the site to keep a voyeur like you busy. These videos that are arranged in different sections are updated on a regular basis. The video quality is good with the scenes played out very well. Videos can be watched online or downloaded directly to the user's device. The artistic blend of outdoor and indoor scenes makes watching the videos on this site a joy.
Long Story Short
Retro-glamour is one site which is not like any other you have seen before. If you were coming to the site because you wanted to see flashy pictures and the like, you may be a bit disappointed. However, by the time you really take the time to appreciate the vintage theme of the website, you will understand why this website is a classic. There is nothing on this website like poorly dressed women trying to show off their undies. On this site, you will find some really beautiful classy women all dressed in style albeit vintage. All of these are available in videos and pictures that can be fully accessed only when you become a member. Fortunately to become a member is very simple. All that is needed is a valid credit card and a great internet connection. Once you have these, you could be enjoying all the entertainment this website has to offer in very little time.

Back to the
or check some more about Retro Glamour on other good review sites!