Site Details
Intro
On the sexy cumshots porn site, the Japanese Bukkake Orgy, you can access a huge collection of hot videos with the cutest Japanese girls, who seem to like it when they can have their body and face covered in man-milk.
If you feel turned on by this kind of stuff, then you should certainly get inside of this neat porn site!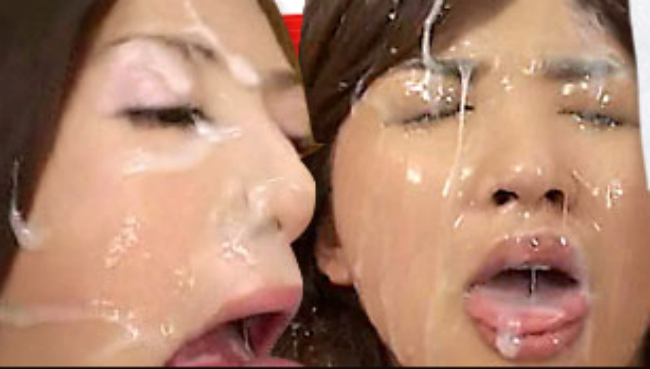 Design & Layout
If you know how hard Japanese porn videos could be, then you will find out really soon that the Japanese Bukkake Orgy has some of the hottest bukkake scenes for you to watch. The website has been online for a long time. Nowadays, it's rather only an archive, but as there are some videos added every now and then, there is still activity here. On the Japanese Bukkake Orgy, a lot of great hardcore videos await you, and these are not just some 20 minutes long shots. If you are familiar with Japanese pornography, you know that they like to dedicate full DVDs to one girl, a selected group or something else. This means, the videos are long, and if there is one girl featured, then she works hard on the guys' cock for more than an hour, without taking a break.
Now, that's why the videos of this site are so fascinating. The tour page of the Japanese Bukkake Orgy looks good, and it works really fine. There are some preview clips you could play, along with some other things. When you log in as a member, you get to the real thing, and you can watch the videos in their full potential. The members' zone is a page which is quite easy to navigate, and you will have all the necessary options you might ask for, just to be able to get to the hot stuff fast! The main menu has only a handful of options, but those will take you to the goodies: the site's videos, and the bonuses.
This portal is part of the so called GigaPorn network, and it grants you access to the network-wide collection. More than 2600 videos are available from the members' area, most of which you can stream only, while the videos of this particular site are also available for downloading. As far as the bonus sites' streams are concerned, those work really well, and there is more than enough porn to keep anyone interested. We must say, the videos here are perfectly hardcore, and they are really long. We are talking about DVD-scenes, so they will be only in DVD quality.
You could, of course, find some HD videos streamed, but the main hardcore collection here is in SD. The Flash-based video stream plays well, and these scenes will be easy to view online. The playback is quite enjoyable, so it won't be a problem to actually like these scenes. The files you can download are in MP4. Due to the nature of Japanese porn, these files are no simple scenes of 400-500 Megabytes, but rather large, 1-1,5 GB MP4 videos. So, if you plan to download them all, you should clear some space and then maintain the storage.
On the field of content, this porn site has some really neat stuff for you to watch. There are several hardcore videos to download (more than 300), thousands of videos are being streamed. Apart from the videos, there are some photos too. In the image galleries of the Japanese Bukkake Orgy, you can find sexy photos, taken in higher resolutions, and there are many vidcap galleries too. The site loads in mobile browsers, but it's not responsive, so you have to enlarge the different menus and options. To play the videos, you have to have Flash installed, so you might have to resort to downloading.

Models & Vids
The models in the videos of the Japanese Bukkake Orgy are all sexy vixens who make a living from shooting hardcore porn. In Japan, the adult video idols have their position in society, and when you watch these videos you should know that these girls are respectable. Well, they are also quite gorgeous, so it might be a good idea to get your cock ready for them because these (mostly MILF) AV idols will rock your world hard. Those who would like to watch cute fresh Japanese, have to browse the collection thoroughly. These are all semi-professional or professional videos, and they look great with all the dirty action in them.
These porn videos will make you horny, and if you like to watch girls showing off their body, then showering in cum, then these porn flicks might serve your needs well. There are orgies and bukkake parties featured, and you will see a lot of the cum fetish. These girls will eat and drink the goo, or, if they are not going that far, they will still finish the movie with a cum-covered face and body. In many scenes, actual hardcore sex happens too, although it's not the main attraction: gallons of goo get sprayed in the videos, and the nasty things the girls do with them are very awesome.
Long Story Short
The Japanese Bukkake Orgy has something strange about it. We believe it might be that crazy hardcore porn we can see on this portal. With original Japanese pornography, it's a truly recommended hardcore site. Even though some of the videos are censored, you are going to see here some interesting hardcore sex videos and overall heavy porn niches covered. These videos come from actual Japanese producers, so they will make you interested, and eventually quite horny for the time being. As you will see, the videos cover some nasty things, and if you are into Japanese girls, and you love bukkake porn, then it's a perfectly nice video collection for you.
Redeem your discount!
$8.33
instead of
$34.95

Back to the